This article applies to ADMINISTRATORS.
Go to the Courses (dep) tab where you will see the list of all your courses and departments.
Click on the availability status of the course you want to make Mandatory in the department, and use the drop-down list to

select "Mandatory"

.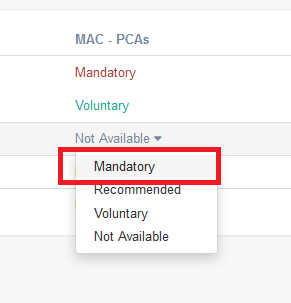 After choosing the setting for the course in the department you don't need to save it, and you can change this setting at any time in the future.