This article applies to ADMINISTRATORS.
Go the the Learner's profile and locate the list of available courses for the User.
Click on the

icon and it will open the certificate in a new tab of your Internet browser.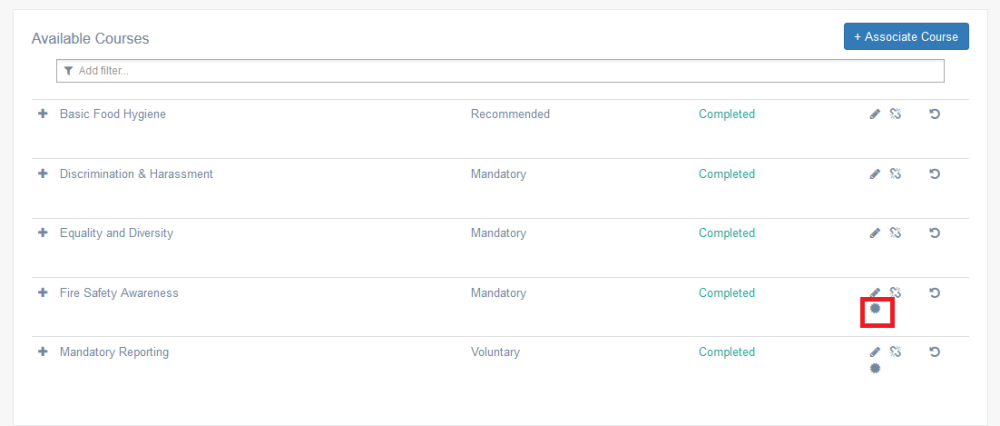 Click on the print button in the top right corner to have the certificate printed out.